A variety of building materials products to coordinate flooring, wall panels, ceilings, stair steps, lines and so on, to achieve a mix of products and harmony.
HARMONY AND UNITY IN DECOR
BEGAN IN FLOOR, MORE THAN FLOOR
It's a feeling of peace and cohesiveness. a way to create a sense of calmness throughout your entire home that makes your life just a little bit better.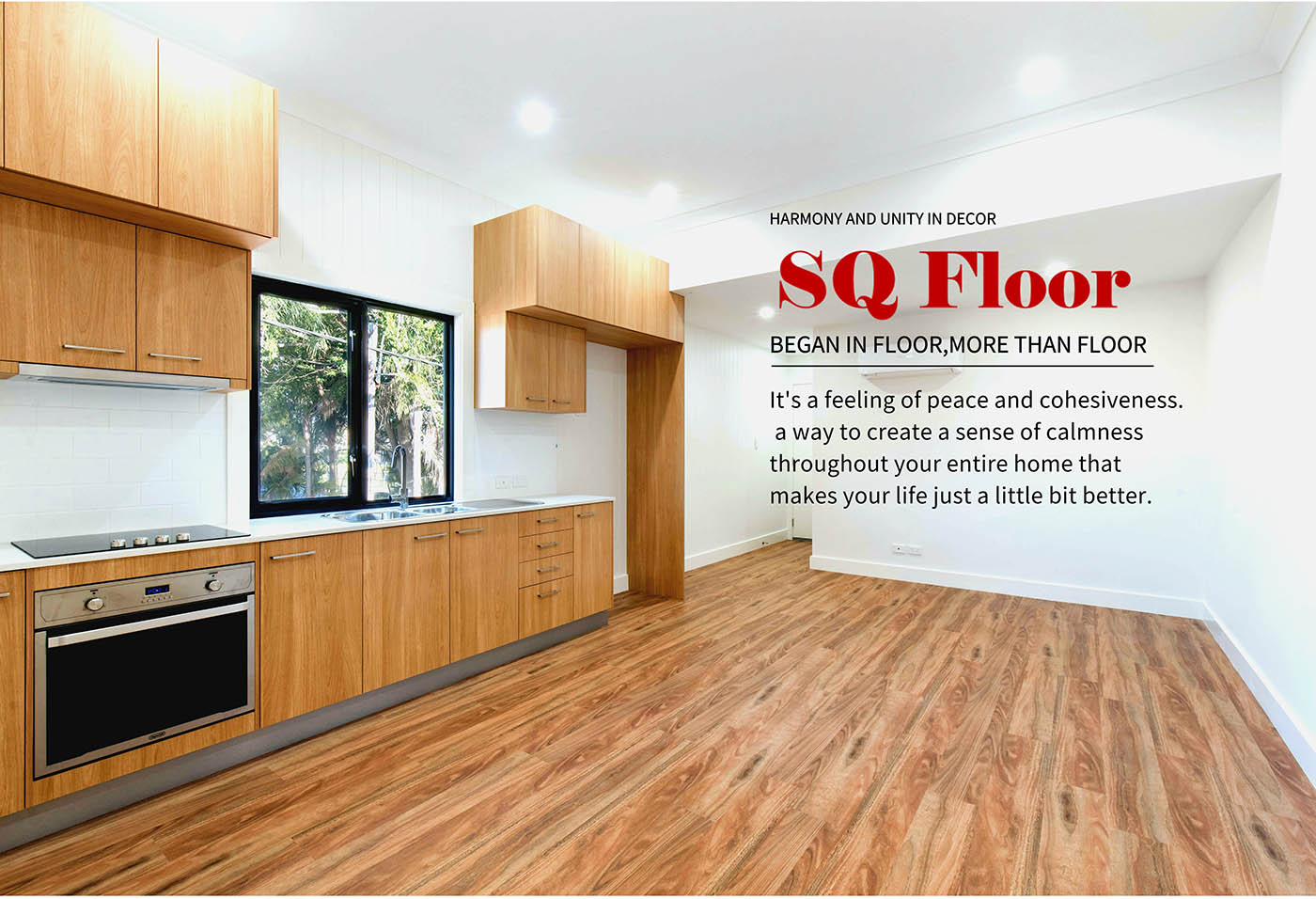 Are you looking for contemporary and harmonious designs for your project?
Would you like to follow the "Mix & Match" trend theme?
How to carry out the whole case order and unified delivery?
The SQ Floor Interior Match shows you what is possible when combining furniture and flooring. The decor selection combines the Decorative Collection 2020 – 22 for wall panel and interior design with the PRO Flooring Collection 2021+.
In Decor Match, you can choose wood or material optics that match the decor or colour for flooring, wall, ceiling, molding and most covering decor materials. This is how you bring harmony to your designs.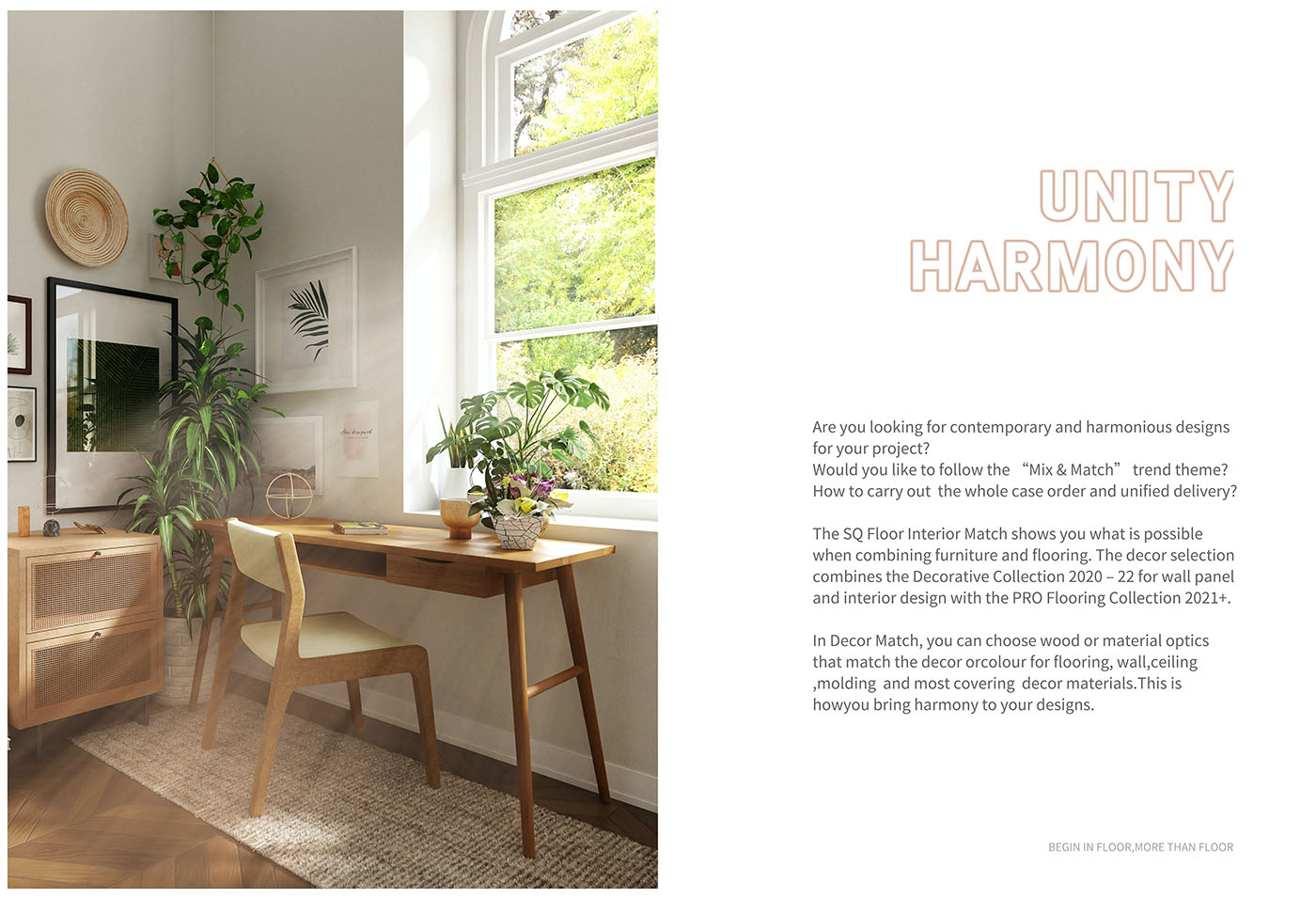 Choose the same decors with similar textures for floors and walls. This is how you coordinate space unity full of character and emotion.
High-quality products guarantee durability, even with increased stress in commercial areas.

Trends come and go, the principle lasts forever.
It may be difficult for many people to complish a perfect design, how can we make it simple?

SQ Interior Match Project supplies a complexion reduction by incorporating harmony and unity is all about showcasing similarity.
Start with utilizing the same colors, patterns, textures, shapes and materials in a variety of applications throughout the space.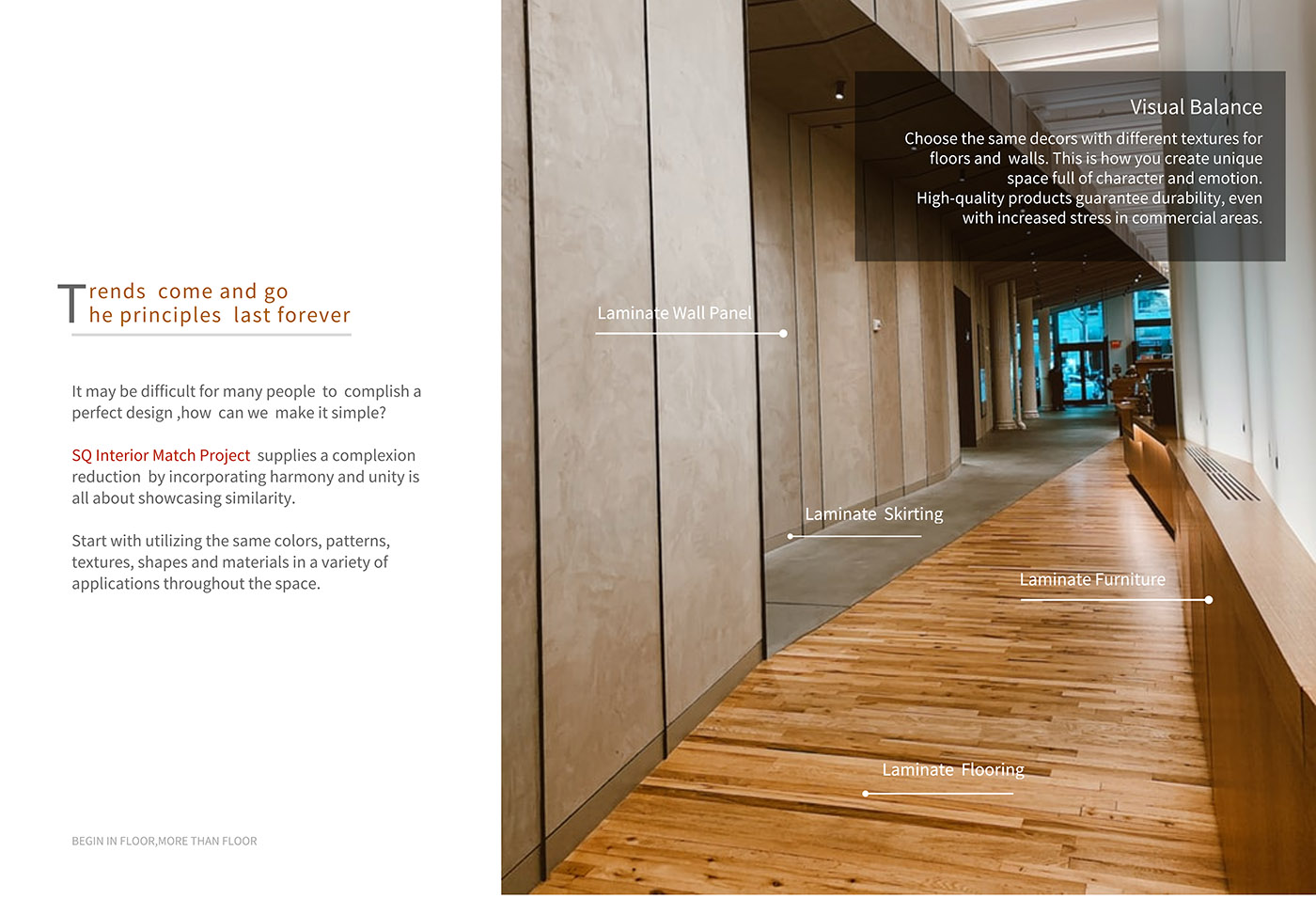 By connecting the design elements in your space visually using common elements, everything doesn't have to be matchy-matchy, but a room full of characteristics that connect to one another somehow visually will have more harmony.